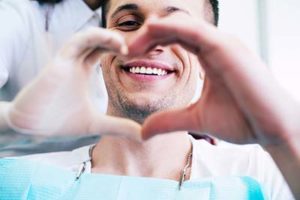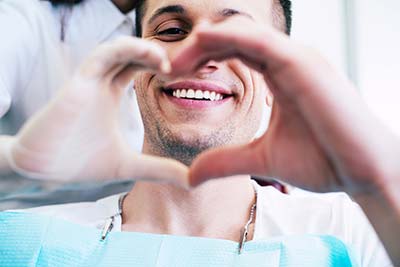 Many people put off going to the dentist. They may have had a bad experience in the past, might have anxiety about dental procedures, or simply might not feel like they have the time. At Lovett Dental Kohrville, we offer a wide variety of dental services in a comfortable, convenient location. From family dentistry to cosmetic dental services, we'll help keep your teeth and gums healthy and help you achieve the smile you deserve.
Reach out to our team today at 832-843-6776 to schedule an appointment and learn more.
Dental Services at Lovett Dental Kohrville
You see your dentist regularly. You're always ready for cleaning because you take such great care of your teeth. You brush twice a day, and you floss after every meal. That is the angel side of your dental self, and it is our dream to meet you!
At Lovett Dental Kohrville, we bring you our best in everything each day. At every single dental visit, you'll learn more about your teeth, and you'll learn to appreciate your smile better. First, we'll make sure you're healthy. We'll take a look at your teeth and diagnose any situation that may be occurring. If we can't handle it, there's a good chance someone at our practice will be able to. We offer a range of treatment options, including cosmetic dentistry services and specialty dental services. 
How Lovett Dental Kohrville Can Keep You Healthy
Serving areas throughout the Houston area, we are a community of dental care providers that give you quality, comprehensive dental care. If you've been looking for Houston, TX dentistry, you don't need to look any further. You have found your next dentist at Lovett Dental Kohrville. 
Our Dental Providers
Our dentists include a wide array of providers, both young, old, male, and female. We come from varying ethnic backgrounds. Contact our team today, where you can learn more about us. You can talk to a member of our team before you walk into our facility.  If you have a specialty dental issue that needs addressing, you won't have to be referred outside of the practice. There's a great chance that one of our dental healthcare providers will be able to take care of your specialty dental issue:
Endodontics

Orthodontists
Discover the difference that Lovett Dental Kohrville can make today by contacting our team today.
Find Comprehensive, Individualized Dental Care
Because we are so large, we are able to handle the dental health concerns of your entire family effectively! Starting with your senior citizen in-laws to your two-year-old toddler, we have your entire family covered at Lovett Dental Kohrville.  Just because we have locations in this region does not mean we're too large to care. We care about you and your dental health. We are proud that we offer a comprehensive dental care experience.
We stand behind every provider and every service that is performed. We are accountable to you for your smile and dental health. Come in today and speak with one of our staffers. If you'd like a tour, we'd be glad to arrange one for you. We understand that finding a dentist is not always an easy task, but we try to make it as easy and comfortable as possible.
Learn More About Lovett Dental Kohrville Today
You can search for a testimonial online where you can learn even more about us. Please schedule an appointment for a cleaning or learn more about our dental services such as cosmetic dentistry and orthodontic services. We look forward to talking with you soon. Contact us today at 832-843-6776, or contact us online.