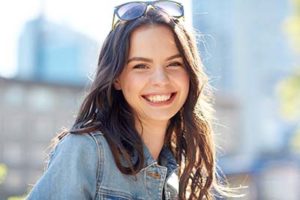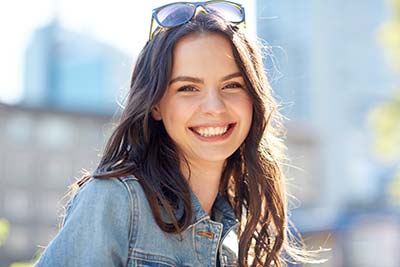 At Lovett Dental Kohrville, we provide high-quality cosmetic dentistry services that will meet your needs in a variety of ways and ensure that you get the care necessary for your oral health. Those who work with us often become patients for life and join our rapidly-expanding family of very satisfied customers. Our goal is to make you and your family as happy as possible with each visit.
Cosmetic Dentistry for the Smile You Deserve
Those who visit us at Lovett Dental Kohrville get access to a broad array of benefits that they can't get anywhere else. These advantages include access to multidisciplinary dentistry services that include six forms of unique care: pediatric, orthodontics, periodontics, maxillofacial surgery, and endodontics. Our diverse array of care options make us one of the most trusted Kohrville, TX cosmetic dentists available.
Beyond these benefits, you also get access to a caring group of specialists who serve the area with pride and dedication. Whenever possible, we hire local dental experts who can provide the kind of attentive care that you need for your teeth. Furthermore, we also work with multiple types of insurance and offer discounts to those who join our dental membership plan.
This plan allows you to save up to 35 percent on your dental care and includes cleanings, exams, and x-rays at no additional cost. We also provide a 100 percent price transparency to help you understand exactly what you pay every time you visit us. Best of all, there are no deductibles, waiting periods, or annual maximums for those who join our Kohrville, TX cosmetic dentist membership plan.
Cosmetic Dentistry and Other Services
When you visit our cosmetic dentistry services, you get access to many, many different services. Each of these provides you with the kind of benefits that you need to keep your teeth healthy and protected against various health problems. These care options include:
General dentistry

:

 Receive basic care options, such as cleanings, examinations, x-rays, fillings, and more by visiting our general dentistry department

Cosmetic dentistry

:

 Fix any crooked teeth in your mouth, replace cracked teeth with veneers, use braces to straighten your teeth, or whiten up any stains affecting your smile

Dental implants: Replace missing teeth with a stronger and more durable implant, one that will last for years and keep your mouth in great shape for years to come

Pediatric care: Children often have specialized dental needs, ones that our cosmetic dentistry services can manage quickly and professionally

Sedation dentistry: If you struggle with dental fear and can't get through a cleaning without panic, we provide sedation dentistry to calm you down
All of these benefits make our Houston, TX cosmetic dentistry center one of the most trusted in the area. We strive to provide the kind of dental care that we would want. The significant difference between our competitors and us is that we treat each patient individually and with great care to ensure that they don't experience any complications.
Would You Benefit from Cosmetic Dentistry?
Those who benefit the most from Lovett Dental Kohrville are those who need the kind of high-quality cosmetic dentistry in Kohrville, TX residents deserve. These include:
Someone with rotting teeth that need to go

Those with teeth damaged after a sporting incident 

Anyone with stained teeth who wants to make them whiter 

People for whom appearance is a critical part of their career 
If you or someone in your family falls under these headings, it is essential to reach out to us today to get the help that you need. We'll find a way to work you into our schedule and get your teeth back to perfect health again. 
Reach Out to Lovett Dental Kohrville Today
If you want your family to get the cosmetic dentistry that they need to be happy and healthy, please don't hesitate to contact us today at our Lovett Dental Kohrville location at 832-843-6776. We will set you up with an examination, evaluate your oral health, and come up with a care plan. Let us take care of your oral hygiene so that your teeth can look and feel as healthy as possible.