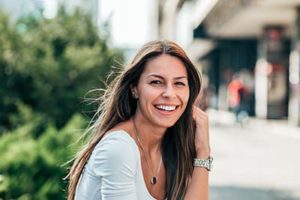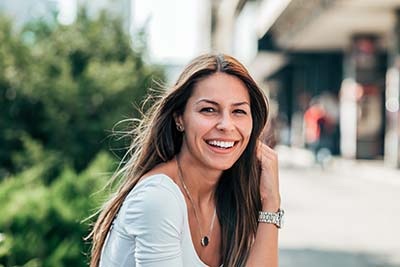 When it comes to general dentistry or anywhere else, it's all the same. A general dentist is the manager of your oral health. They perform general work such as diagnosis, fillings, cleanings, and check-ups. If you require a root canal or a tooth extraction that presents as more difficult than general, your general dentist at Lovett Dental Kohrville may refer you to one of our other treatment providers. Complex root canals are generally done by an endodontist. Complex extractions are generally done by an oral surgeon.
Referrals to more specialized dental providers such as orthodontists, endodontists, periodontists, etc., are contingent upon your general dentist's level of comfort, specialized training, and credentials. However, no matter what level of care you need, Lovett Dental Kohrville can help. Contact us today at 832-843-6776 to learn more. 
What Can General Dentistry Offer You?
If you are looking for a general dentist in your area, you can find many resources. Some may choose to go with the health department to find a dentist. The US Department of Health and Human Services is a great resource to find out a wealth of information about your medical and dental health. This resource has information regarding the laws and regulations that govern your dental health treatment.  Though you can find out a lot about general dentistry on the internet, we think it's a good idea to take a more personal approach. Find out first hand about someone's dental experience, which is what Lovett Dental Kohrville can provide to you.
With the advent of the internet, you don't have to wait to speak with someone. Today it is simple. You can go online and read countless testimonials about great dentists. You can learn all about Houston, TX general dentistry in the comfort of your own home.  You can also learn all about the experts at Lovett Dental Kohrville by calling 832-843-6776. 
What Services Can Be Performed by a General Dentist?
Do I need a general dentist, or do I need a specialist?  If you haven't received dental care in a while, it's a great idea to start with a general dentist. When you come in for your general dentistry visit, you'll receive x-rays and a thorough examination. Your dentist will be able to determine whether they can treat the issues you may have with your teeth or if you need a referral. They are the best judge of where you should receive your dental treatment. General dentists perform the following services:
Tooth-colored composite fillings 

Extractions

Crowns and bridges

Sedation and dental anxiety
Contact Lovett Dental Kohrville Today
Finding a great dentist doesn't have to be hard. However, you should take your time so that you can find a dentist that you and your family will love for years and years to come. At Lovett Dental Kohrville, we offer just about everything for everyone. Whether you need pediatric dentistry for your toddler or you're a senior citizen with a full set of dentures, dental and oral health is of primary importance. A lasting smile with strong, healthy teeth opens an individual up to some of the most pleasurable parts of life. Healthy teeth mean healthy eating. We all love to take a great big bite out of life.
At Lovett Dental Kohrville, loves to turn frowns into gleaming, bright and shining smiles. We have both general dentists as well as dental specialists to help you with all of your dental needs. Not only do we cater to the adult population of the great state of Texas, but we also work with senior citizens and children. We believe that taking good care of your smile should start from the very beginning. Give us a call today at 832-843-6776, or contact us online. We look forward to meeting you and your family soon.